Asbestos Testing Services
Professional Asbestos Testing
Professional Asbestos Testing Services
Quick & Accurate Asbestos Testing
Accurate identification of the harmful asbestos substance in buildings and materials is critical, making asbestos testing services a necessity. This testing process involves gathering samples and analyzing them in a specialized laboratory to ascertain the concentration and existence of asbestos fibers.
To guarantee reliable results and take the necessary measures if asbestos is detected, it's vital to engage the services of a certified and experienced asbestos testing company like TruStar.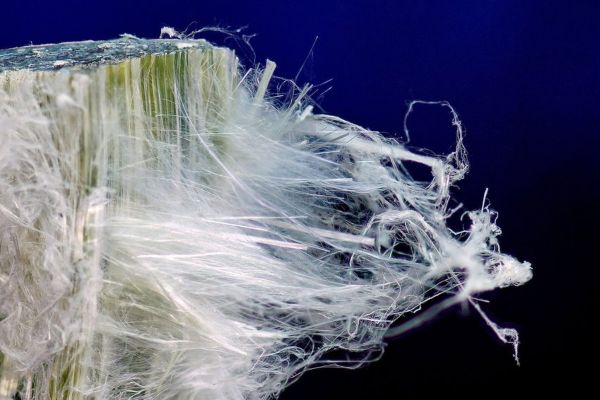 Sreenivasulu Chitlam
August 30, 2023
Service is great. Appreciate your help.
Ralph Stafford
August 25, 2023
Bianca, Ruby,Amy, We're amazing and very professional and did a great job taking care of everything, and quick notice to get my stuff back.
Kimsua Lam
August 24, 2023
TruStar is a top notch company with a top notch team! They are honest, professional, very thoughtful and considerate of our personal property and our time. Their communication is great, which speaks volumes of their service. Anytime I have a question I can quickly get a hold of someone with an answer. If someone didn't know the answer, they'd reach out to someone on the team who did, just so I could have a resolution. I worked with Roberto and Alejandra the most, and both of them are truly hard-working, knowledgeable, honest, and very responsive. The whole team was absolutely great, but they are the ones that really stand out in the best way. I even had packages that came in that Alejandra very graciously brought in for me when I wasn't home. They are a trustworthy and reliable company. Would highly recommend TruStar!
Natalie Stovall
August 22, 2023
This is A Reputable Company with A Very Wise Team! They know their stuff!!! You will get Prompt, Professional and Reasonable Service!!! Call them for All of Your Restoration Needs, you won't be disappointed! They're The Best!
Joe Knowles
August 21, 2023
Good job!
Mike Rowe
August 16, 2023
Very friendly and efficient. They were on time, in and out.
Joe pleitez
August 16, 2023
Great work. Excited expectation
Oscar Pleitez
August 10, 2023
Tru Star restoration is a profesional company dedicated to help customers to get you back on your home after water,fire or any other damages your home might have. Tru Star restoration works with your home insurance and they go beyong customers expectations. I recomend them to whomever needs assistance in getting their home back where it supposed to be.
Helen Foster
August 10, 2023
Rubi and Cristals pack out group did a great job! Would greatly recommend!
Lacy Fenn
August 10, 2023
Roberto and Marvin came to my home within hours of me having an issue with having water in my laundry room. They spent time understanding what was going on and made sure to explain it to me so that I knew what to discuss with my insurance company. They were wonderful, kind and left a humidifier for my house. I'm very grateful for their help!
Call TruStar Restoration To Schedule A Free Inspection
Asbestos Removal Services
The process of asbestos removal is a complex and highly regulated task that involves the safe and controlled removal of asbestos-containing materials from buildings and structures. Asbestos is a naturally occurring mineral that was once widely used in construction due to its durability and fire-resistant properties. However, exposure to asbestos can lead to serious health risks, including lung cancer and mesothelioma. The removal process typically involves a team of trained professionals who follow strict safety protocols to minimize the risk of exposure to asbestos fibers.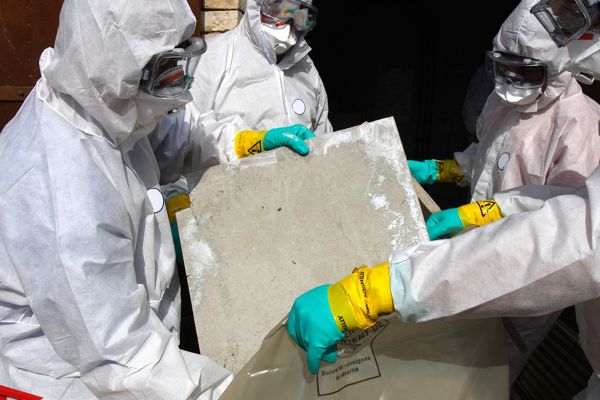 Asbestos Containing Materials
Asbestos was commonly used in a wide range of building materials due to its fire-retardant and insulating properties. Here are ten building materials that may contain asbestos:
1. Ceiling tiles
2. Floor tiles
3. Pipe insulation
4. Cement siding and shingles
5. Roofing felt and shingles
6. Stucco
7. Plaster
8. Joint compound and spackling
9. HVAC duct insulation
10. Electrical wiring insulation
It's important to note that this is not an exhaustive list and there are many other materials that may contain asbestos. If you suspect that a building material may contain asbestos, it's best to have it tested by a professional before attempting to remove or disturb it.
Don't Wait! Call TruStar To Avoid Further Damage!
Why Choose TruStar Restoration
Our team of experts are qualified and experienced in dealing with "mitigation and restoration claims".
We have the ability to supply the most effective results at the most affordable prices and the fastest time.
We specialize in water mitigation and fire restoration.